The growth of the e-commerce industry in India has been scalable when it's Diwali sales season. The time of the year when the influx of online shoppers is expected on site. But for online business startups, there are a lot of factors to consider when developing a well-crafted website– you've got user interface, design, hosting, and even site speed which might take you forever to go through everything.
Shopify is one of the leading eCommerce platforms in the world that offers merchants simple, integrated eCommerce solutions suited for your online business development. When running online businesses, a payment solutions provider will help you assist your shoppers' cashless transactions. PayDollar, the leading ePayment solutions and technology provider across the Asia Pacific has integrated with Shopify.
Shopify's customer support tools are paired with PayDollar's payment system backed with an anti-fraud detection system. These combined features allow the merchants to accept a wide range of payment methods including credit cards, net-banking, eWallets, WeChatPay, AliPay, and OTC payment, that assure online buyers' convenient and online shopping experience.
On top of PayDollar's integrated payment process, it also runs multi-currency and multi-payment channels. Through these streamlined features, your online retail platform can reach more potential users worldwide. In addition, PayDollar's advanced merchant system can keep track of all online transactions in one centralized place.
With Shopify's eCommerce suited features, retailers can further monitor their eCommerce transactions and targeted customers' purchasing behavior. Through analyzing these, retailers can update promotional campaigns based on the consumer pulse that will help boost their business' productivity and revenues.
The Go-To E-commerce Platform for Everyone
Shopify brings together all the tools you need to go from the first sale to full scale – social selling, shopping cart, and website builder, all in one integrated solution. It lets you easily organize your products, customize your storefront, accept payments, and track orders with just a few clicks.
Founded in 2004, Shopify now powers over 800,000 businesses, from grassroots entrepreneurs to global brands.
Selling Online Has Never Been Easier
Shopify comes with all the tools you need to set up your store in minutes and bring your brand to life. Unlike other platforms that require you download or purchase dozens of plugins to fully equip your store, Shopify has everything built-in.
Let's take a look at some Shopify features we know you'll love;
A. Drag-and-Drop Store Builder
As the name implies, Shopify's store builder makes it incredibly easy for you to customize your online store without writing a single code. Your website is divided into sections that you can easily arrange, replace, and edit however you like.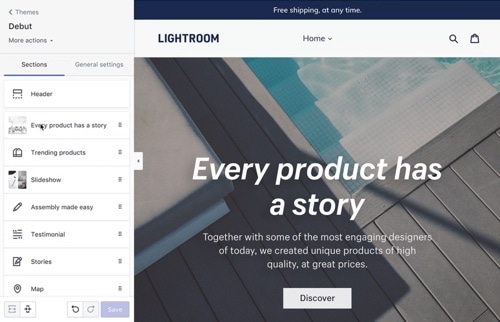 B. Shopify Theme Store
Whether you're into selling clothes, accessories or electronic devices, there's a perfect theme for your online store. Choose from over 70 professional and free store themes. Customize colors, imagery, and fonts with ease. No design skills required.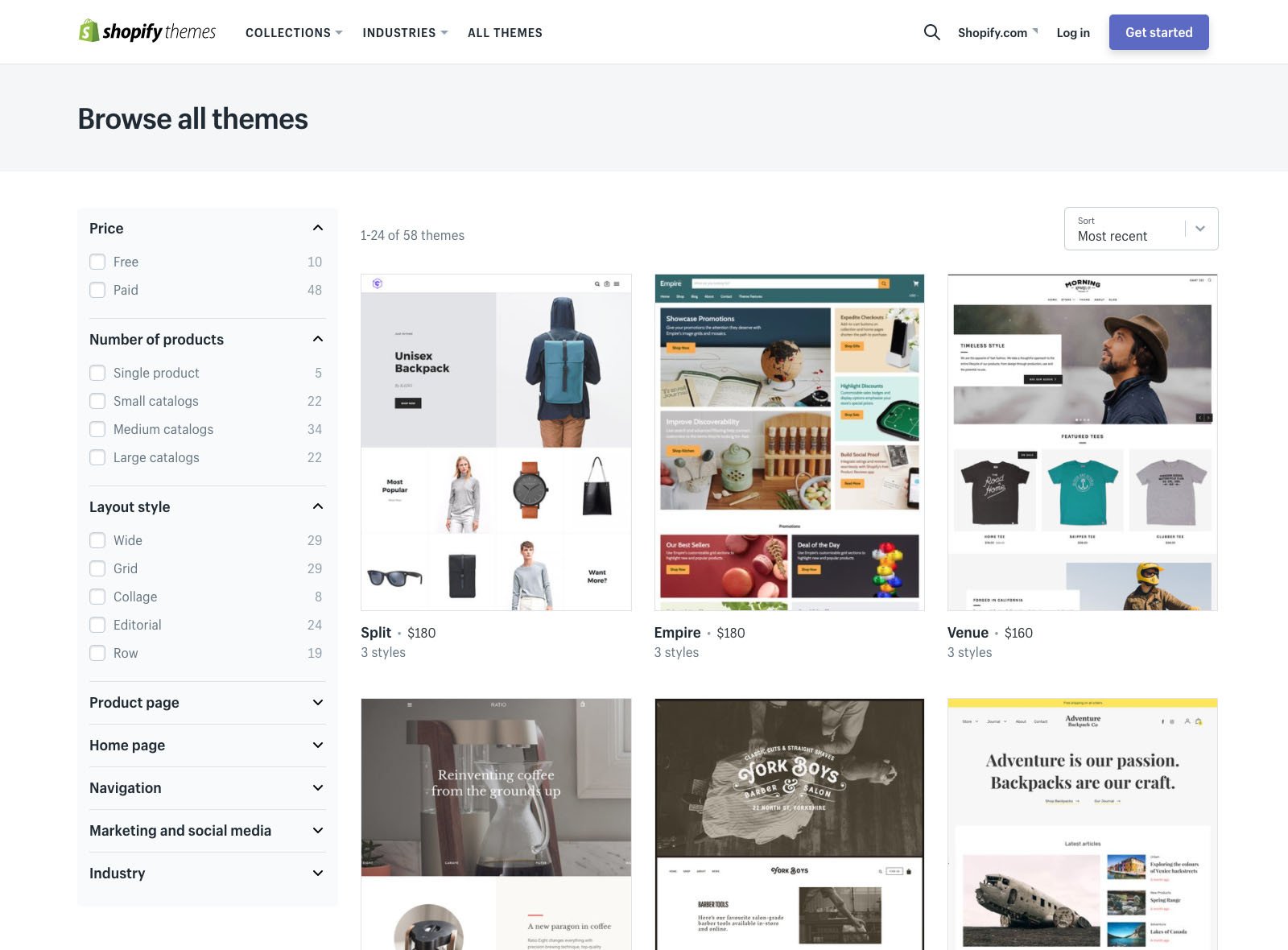 All Shopify themes are fully-responsive, so your customers get a consistent buying experience no matter how they browse your store.
C. Shopify Dashboard
Get the most out of your Shopify data. The Shopify dashboard gives you one-stop access to all your products, inventory, orders and other important metrics such as sales performance, product trends and more so you can better tailor your marketing to your customers.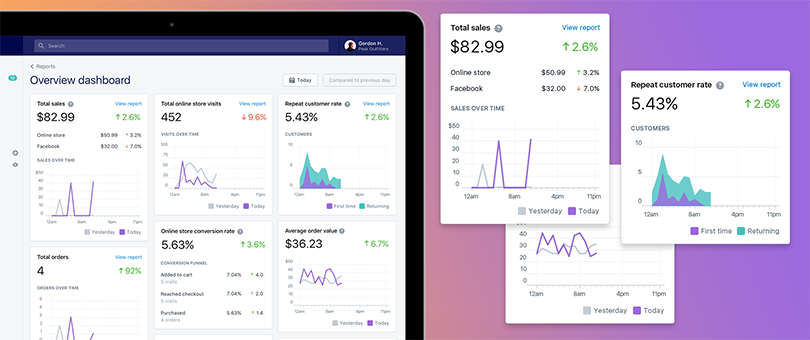 D. Shopify App Store
Take your Shopify store to the next level with over 2,500 apps that let you add features and functionality to your business. Explore dozens of categories, from social proof to customer retention, cross-sells and upsells to fulfillment processing and inventory management.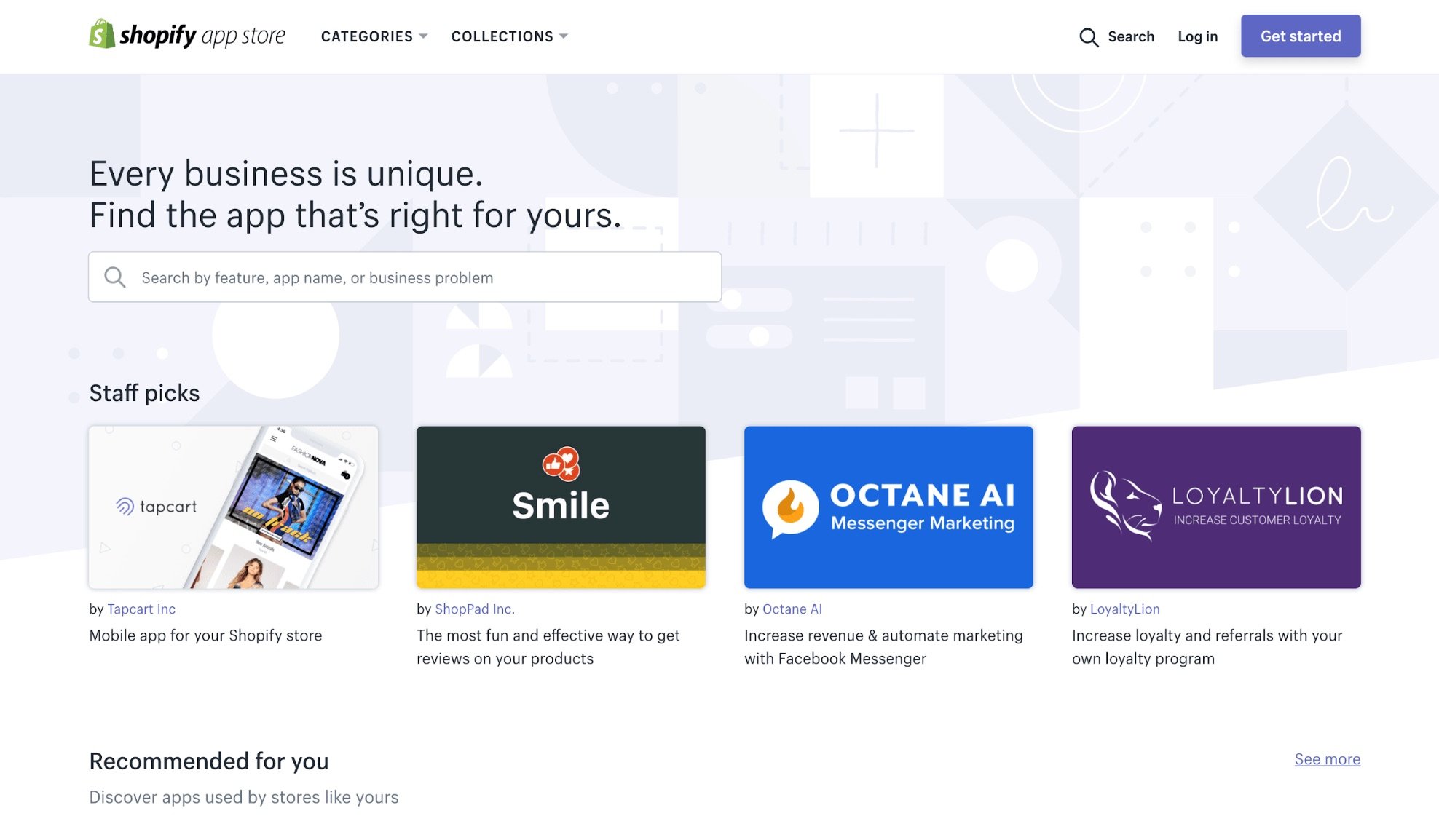 Take the steps to move from ambition to action. Join thousands of merchants that utilized Shopify and PayDollar's teamed up services that benefit businesses across the world. Visit www.shopify.com to learn more!