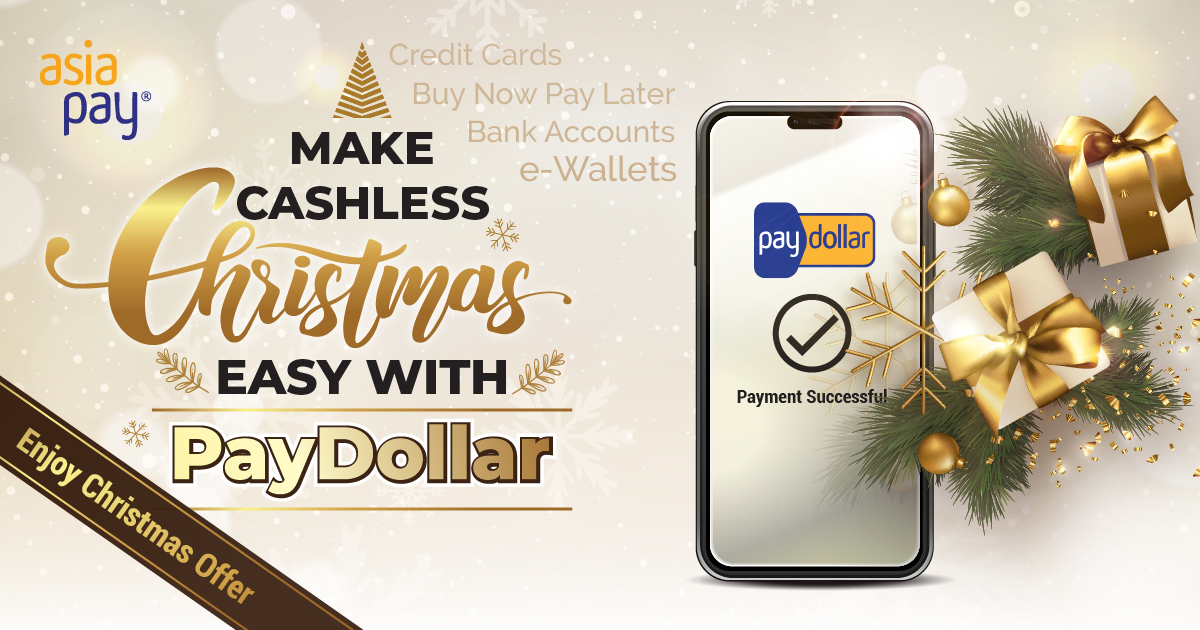 Christmas sales are the highlight of the end of the year for eCommerce, new retail, Hotels, and OTAs industries, and above all, Boxing Day is the most important. From Singles' Day in China to Black Friday in Europe and even the global Christmas sales promotion as well, leaving consumers are in a frenzy to buy goods throughout the year.
Now that the Christmas holidays are just around the corner, retailers will boost digital payment acceptance to operate their businesses more amid the pandemic. Online shopping for Christmas gifts will also spike up with the online shoppers' annual gift-giving tradition to their loved ones.
In the post-epidemic era, consumers worldwide have switched from offline to online shopping. Promoting the sales of e-commerce platforms repeatedly, record highs, and elongates the big promotion cycle. For e-commerce sellers, Hotels, and OTAs, it is more important to keep a steady hand in this situation especially this Christmas season. Then what are the tips which can improve sales performance?
Well prepare sufficient inventory and supply of goods;
Participate in the "seckill" promotion activity on the eCommerce platform;
Optimize the promotional atmosphere in your online shop, promotional product theme images, and easily identifiable list navigation, increasing the website traffic.
e-DM marketing and comprehensive promotion via social media channels;
IT hardware testing and background system management and maintenance;
Choose a comprehensive, one-stop, and secure payment platform as your payment service and technical solution provider;
In an analysis of the Dashboard for hundreds of merchants during Christmas promotions in recent years, to blow up the online sales volume and seize the marketing opportunity of the major festivals, here are some of the golden rules to gain branding reputation and record sales while improving the digital shopping experience for consumers
Comprehensive payment products covering international credit/debit cards, digital wallets, bank accounts/net banking, buy now pay later, over-the-counter, etc. to serve both local and international customers;
Advanced processing and anti-fraud tools, real-time data dashboard, consolidated reports, and MIS that readily enhances productivity on payment controls and settlement reconciliation;
Reliable with high service uptime of 99.9%+ to minimize lost sales and customer dissatisfaction;
Low total cost of ownership and transaction fee (credit card from 1.40% subject to bank);
Partnered with various popular e-commercial platforms and ready shopping cart plug-ins available FREE, such as Magneto, Sabre, Shopify, WooCommerce, Zencart, etc.
Technological expertise with more than 21 years' worth of industry experience providing advanced payment processing and other value-added payment applications such as Instalment, Recurring Payment, Card Promotion, Tokenization / VTS, Member Payment, Recurring Payment, Dynamic Currency Conversion (DCC) / Multi-currency Processing (MCP), Customized Payment Page, Payment Link via Email / QR, Batch Pay services and many more;
Quality local account, risk operation, as well as 24x7 technical support.
After all these tips, are you feeling more confident about Christmas sales this year?
For Christmas sales, please email:sales@asiapay.in.